Brand
Created, not Made
Created
We do not "make" gloves at BRAVERY SPORTSWEAR GROUP. We create them. Anyone can make a glove by adding their own logo.
Yet, it takes over 30 years of love for the game, passion for the goalkeeping profession, and a lot of pain, sweat, and tears to create a glove.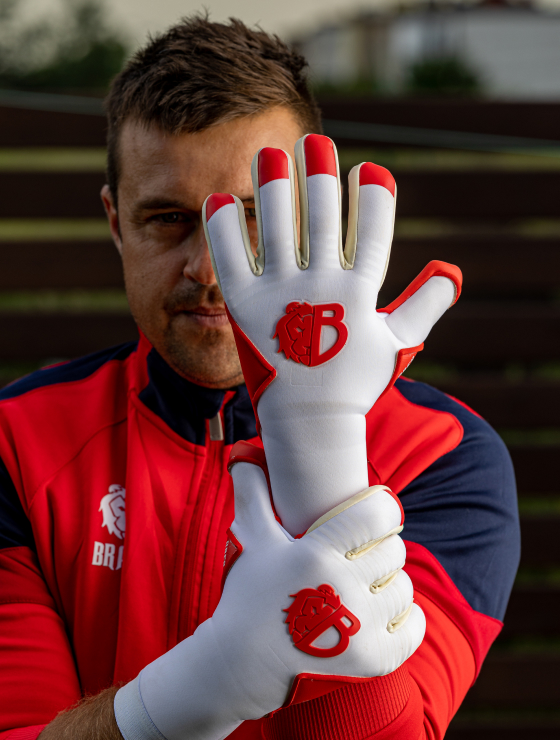 Design
Design
Every BRAVRY glove, every product you touch, has been created, designed, developed, and tested over countless hours and sleepless nights by our team, goalkeepers, and coaching professionals that we call BRAVRYFAMILY.
We know what it's like to batter our bodies on that dry and hard pitch like no one else.
Practicing, working on yourself, improving, and giving your best to become a goalkeeper, #creatingyourself day after day. Just like we know how it feels when 20,000 customers are behind us and we are responsible for our product. If you concede a goal, it's our fault as well. Our gloves are more than just quality and experience, more than just passion for the profession and a great desire to create the perfect product. This is already a whole history.